We protect your innovation, ideas and business
Are intellectual property rights an integral part of your business and assets? Do intellectual property rights give your company a competitive advantage and added value - and are they a marketing advantage for you? If not, stop for a moment. Protecting your rights with us ensures that your innovations and brands, along with economic benefits derived from them, remain in your own hands.
We offer to our clients extensive services, wherein IPR is considered to be part of the strategy and business of the company. We work in accordance with our values and offer people centric services to create the best customer experience.
I want to protect an invention, brand, or design
Do you want to protect your invention, brand or the appearance of your product? We are here for you. Our experienced team can help you successfully convert your product development ideas into a concrete competitive commercial advantage. In addition, we explain how the ideas that result from product development can be successfully commercialized into a concrete competitive advantage.
I need IP law services
Does your company have more than one protected right? Let us help you manage your rights. We offer separate services for managing large IP portfolios, which allow you to effectively monitor the development of your portfolio.
I want to get my IP rights in order, but I don't know where to start
Are IPR related matters somehow confusing, and you do not know where to start? It does not hurt to have a little free chat with us; We will be happy to tell you how to proceed. Within an hour, we can identify the benefits of a trade secret, patent, trademark, utility model, or design protection for your business.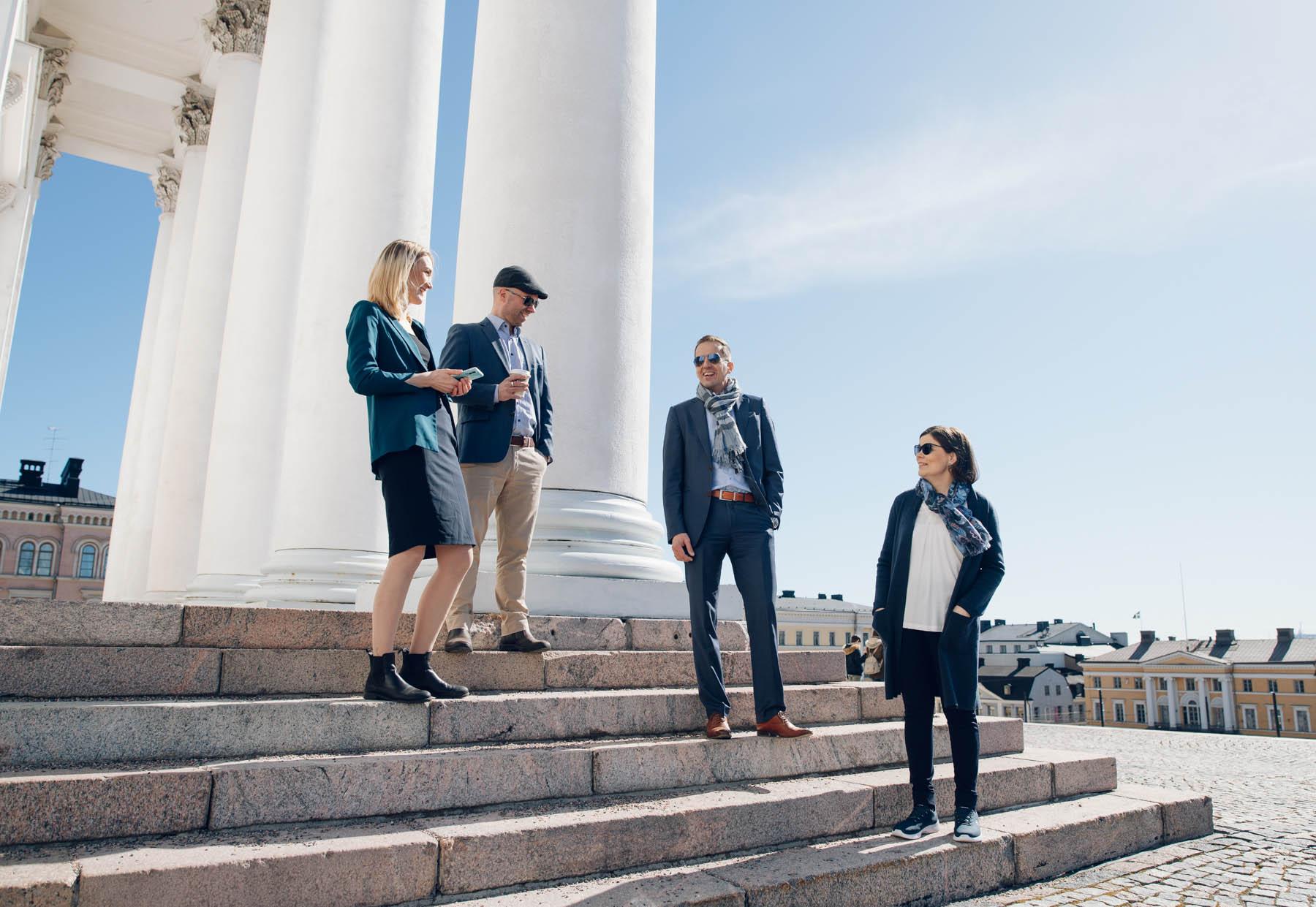 Boco IP is an award-winning, internationally-operating intellectual property firm
Established in 1928, Boco IP is an award-winning, internationally-operating intellectual property firm, offering confidential, personal and flexible service almost 100 years. We work across all areas of IP protection: patents, trademarks and designs. Boco IP is a respected player in the patent industry, known for its diverse expertise. Our operations are people-oriented and reliable. Our community of experts is able to create strategic value for the customer's business.
Our solutions
We provide our clients with comprehensive services where IPR is an integral part of a company's strategy work and business.
Please do not wait with your questions too long.
Ask us

for advice.

If you are concerned about anything, we are here for you. Pressing the button below you can see all our experts.